Based in Sneek, the Netherlands, Lankhorst Engineered Products specialises in the development and production of top quality plastic products, from virgin and recycled materials. These are highly engineered, plastic injected moulded products and sheets. Major advantages are very low maintenance cost, long useful life, high impact resistance and performance under extreme temperature conditions. Our proprietary thick-walled plastic production technology ensures high-impact resistant products suitable for the most demanding applications – the ideal alternative for products made of steel, concrete or wood.


Most products are custom designed by our specialised team of R&D engineers to meet specific customer requirements. At our laboratories we conduct fundamental research into the behaviour of plastics in high mass shapes, placing us at the forefront of product innovation in the growing market for engineered plastics. Together with our global network of dedicated distributors and agents, we are able to serve customers around the world.
Please find our products below or discover the possibilities of our customised solutions.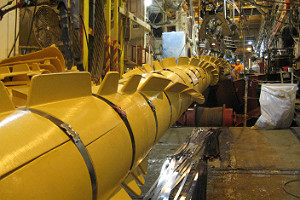 Lankhorst Engineered Products have a proven track record in providing the Offshore Industry with innovative polymer based technical solutions. These products include VIV Suppression Strakes, Impact Protection and Piggyback Blocks.
Offshore Solutions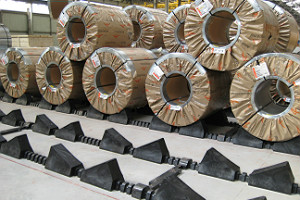 With over 30 years of experience, Lankhorst Mouldings steel coil storage systems can be found all around the globe.
Coil Storage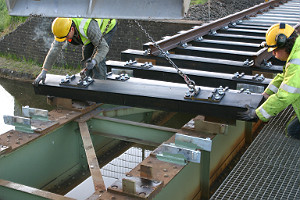 KLP® Sleepers: a maintenance free product that is an excellent alternative for wooden sleepers, bearers and bridge sleepers
Railway Solutions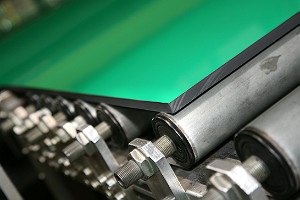 Ekon is the leading producer of polyethylene (PE) and polypropylene (PP) sheet and roll material through the flat-die-extrusion process.
Plastic Sheets (Ekon)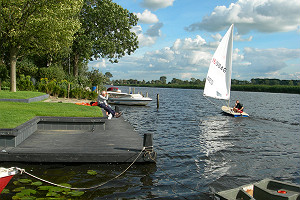 Innovative products and services that fit a green and sustainable environment. As well as recycled plastic poles and planks we also produce jetties, sheet piling, decking, façade panels, street furniture, pile planking and bridges.
Civil & Constr. Eng.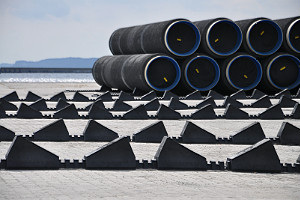 Being active in recycled plastics for over 30 years, Lankhorst Engineered Products have plenty of experience with heavy industry plastic storage systems.
Pipe Storage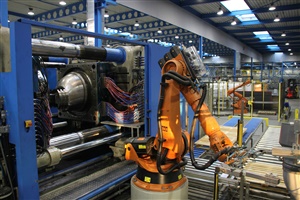 Plastics are a great alternative to many products made of wood or concrete. Plastics are ideally suited for use in industrial or logistic applications due to properties such as impact resistance, load bearing capacity, flexibility and weather resistance.


Custom Solutions